The question many feminists are asking across the nation on a daily basis; what exactly is Australia doing to protect women and more specifically, their rights? History around the globe has witnessed the continued improvement in women's rights and higher levels of gender equality with each passing decade and global initiatives to continue these improvements. However, Australia appears to be lagging behind.
After New Zealand, Australia was one of the first countries to allow women to vote. The years to follow saw us as early adopters for many emerging rights for women. In 1920 we even saw our first female elected into parliament. History paints Australia as a forward thinker and it is even suggested that it has a 'feminist foreign policy'. We are acknowledged internationally for our contributions to women's rights around the world including aid programs and regional engagement and are quite active within the United Nations to promote women's rights worldwide.
Internally, we have many programs and initiatives in place to promote access to education, particularly in STEM. Executive coaching for women is becoming increasingly popular as we see more women with experience in a high performance team able to pass on their wisdom. The 2021 federal budget has introduced a new government initiative to help aid single parents in purchasing their first home. The initiative will allow single parents with dependent children to purchase a house with only a 2% deposit. Obviously, not all single parents are women, however as they make up approximately 82%, they will be the ones who benefit most from this opportunity.
In healthcare and well-being, Australia ranks fairly high and attitude to sexual health is reasonably positive. Medicare protects women by providing preventative healthcare such as cervical screening and mammograms in middle aged women. Sexual education is part of all school curriculum which helps women make informed decisions regarding their sexual health. Plus, access to contraception is unbarred and commonly subsidised, and a woman's right to terminate a pregnancy is respected in most of the country. In comparison to many of its fellow developed countries, these provisions rate fairly high.
Changes in time have always required changes in laws and societal expectations, and 2021 is no different. Like most countries, Australia has its fair share of domestic violence. Previously, partners who have not yet committed an act of assault could not be charged, leading to many preventable attacks. However, recent legislative changes have included behaviours such as stalking and threats of violence on the list of prosecutable crimes – definitely a step in the right direction.  Another increasing threat experienced by women around the world is the introduction of 'stealthing'; the act of removing a condom in the middle of intercourse without consent. Already declared illegal in New Zealand, there is a push for Australia to follow – a push we are likely to see effective.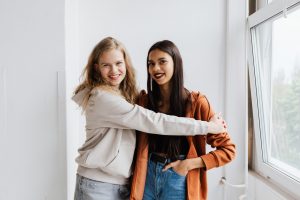 Despite the above ways in which Australia can be commended for its protection of women's rights, it is arguable we are only scratching the surface. Only 25% of the United Nations recommendations for the advancement of women's rights have been implemented by Australia. This number is significantly low when compared to neighbours, not deemed to be in crisis, who average at 34%.
Currently, the wage gap in Australia still sees men earning 13.4% more per week than women, with the lowest discrepancy in the ACT and the highest in Western Australia. These figures are worrying in and of themselves, and even they aren't accurate as they only include full time wages. On average, Australian women still spend more than double the time on unpaid labour daily, often impacting their ability to work full time hours. In 2018, the average superannuation balance of women at retirement age was almost half the size of their male counterparts due to both this wage gap and barriers to full employment owing to household labour.
The 'Women in Leadership Index' report for 2019/2020 ranked Australia 13 out of 19 in the politically elected & ministerial positions in G20 countries. In many industries, women may even dominate the general workforce but make up a subpar number of the leadership positions. For example, in property management services, women make up 52% of non-leadership roles and only 25% of the leadership roles. The rental property management industry is one of many to see this disparity. The number of female CEOs within ASX 200 companies in 2020 was only 10 following a 4-year decline. At present, only 30% of companies listed have 40 to 60 per cent women in their executive leadership team. Hopefully the future will see change and these numbers will rise again.
Recent headlines have been all ablaze with report of heinous sexual misconduct in our societal leaders. This has fuelled a spike in the age old 'boys club' behaviour as even our prime minister appears to be complicit in covering up evidence and defending the accused. We are presenting an environment that made our governor general feel entitled to take mental health days to deal with the trauma of very real rape allegations. To top this off, the publicity has uncovered other sexually inappropriate behaviours – not least of which includes ejaculating onto a female MP's desk. The women of Australia are no doubt shocked to hear of their nominated representatives behaving in such disrespectful ways towards our female leaders. It surely reminds us of the treatment of our first and only female prime minister, Julia Gillard. In her book 'Women in Leadership' she talks of being mistreated and bullied in ways her male colleagues would never experience such as remarks about her appearance, as well as her sexual and personal life.
As a colony, Australia is obligated to work especially hard to rectify any inequalities and unfairness experienced by its women. While Indigenous women only make up 3% of the female population, they are often the most marginalised and underrepresented. The horrors of Australia's history should be seeing more being done to rectify the inequality in their access to education, healthcare and basic human rights. Acknowledgement should be made of the culture and traditions that were destroyed and a movement should be made towards protecting these Australian women, by empowering them.
It is one thing to legislate your way to equality, to increase many opportunities through initiatives and subsidies, but what Australia probably needs, is a cultural reset. A change at its core values. To not just protect its women, but to actually respect them.